Before introducing the difference and connection between gray iron and ductile iron, let's first understand what is gray iron and what is nodular iron.
What is gray iron? Gray iron cast iron is a kind of cast iron, and internal carbon exists in flake graphite. The fracture is gray, so it is called gray iron for short.
What is nodular iron? Before pouring, a small amount of spheroidizing agents (such as magnesium, calcium and rare earth elements, etc.), graphite agents (such as ferrosilicon, silicon calcium alloy) are added to iron water to promote the presence of spheroidal graphite, which is called spheroidal graphite iron, also called spheroidal graphite iron.
After a formal understanding of gray iron and ductile iron, let us look at the difference and relationship between them. According to our experience, the links between the two can be embodied in the following aspects: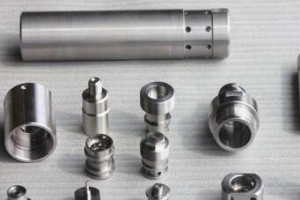 1. Look at the cutting surface
Gray iron: gray, luster is very dark, the surface looks rough. Nodular iron: gray, glossy than gray iron, rough surface like gray iron.
Two. Listen to the knocking sound
Gray iron: its voice is low and its duration is very short. Ductile iron: the sound is crisp and has lingering sound, and the duration is short.
Three. File cutting test
Gray iron: file cutting resistance is smaller, file sharpening " Shua Shua " sound, very little sticky file, the dust is gray black, a small amount of silver white bright spots, look at the size of particles are different, with small particles and fine end, grinding with fingers, it is easy to make the finger black. Ball iron: the resistance of the file is slightly larger than the gray iron, and there is a more obvious " the Shua Shua ' ' the sound, the very few sticky files, the end of the chip is gray and black, the fine bright spots, the size of the particles are different, but the large particles are the main particles, and the fingers can be grind the fingers to black, but the gray iron is lighter than the black.
The connection between the two is very simple: gray iron is gray iron, corresponding to ductile iron. Both are a kind of cast iron.