Hangzhou precision parts processing today to discuss with you how to handle the outline and surface of the machine parts.
1. Contour processing of parts
1. No shape tolerance should be in line with the requirements of GB1184-80.
2, unallowed length size tolerance deviation ± 0.5mm.
3. No circular radius R5.
4, the unbeveled angle is C2.
5, sharp angle obtuse.
6, sharp edge down blunt, remove burr flying edge.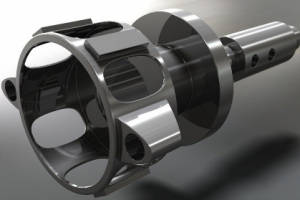 Two. Part surface treatment
1, parts should not be scratched or scratched on the machined surface.
2. The surface of machined thread is not allowed to have defects such as black leather, knock, buckle and burr.
3. Before coating the surface of all steel parts that need to be painted, rust, oxide skin, grease, dust, soil, salt and dirt must be removed.
4. Before removing rust, remove the grease and dirt on the surface of steel parts with organic solvents, lye, emulsifier and steam.
5. The time interval between the coated surface and the primer can not be more than 6h after shot peening or manual rust removal.
6, riveted parts contact with each other, must be coated before the thickness of 30 ~ 40μ m antirust paint. Overlapping edges are sealed with paint, putty or adhesive. It is necessary to re coat the primers due to processing or welding damage.